Locate a qualified DOT Substance Abuse Professional (SAP) in our nationwide network, including all 50 states and U.S. territories.
Find the answers to many of the most commonly asked questions about DOT drug and alcohol testing.
Review our database of the most frequently asked questions about the FMCSA Clearinghouse.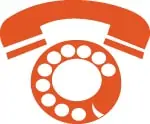 Reach our trained ASAP staff to assist with your questions about the return-to-duty process.
Get the latest updates from DOT about the COVID-19 mandates.
Ready to get back to work? Enroll now to get started in the SAP portion of the DOT return-to-duty process.